Training
Athlete centred
Coach Leo's training model is athlete centered.
Coach Leo believes that coaching athletes is a collaborative process between athlete and coach. Success is achieved by emphasizing long term development. Coach Leo stresses the need to develop solid race walking technique before training athletes for speed.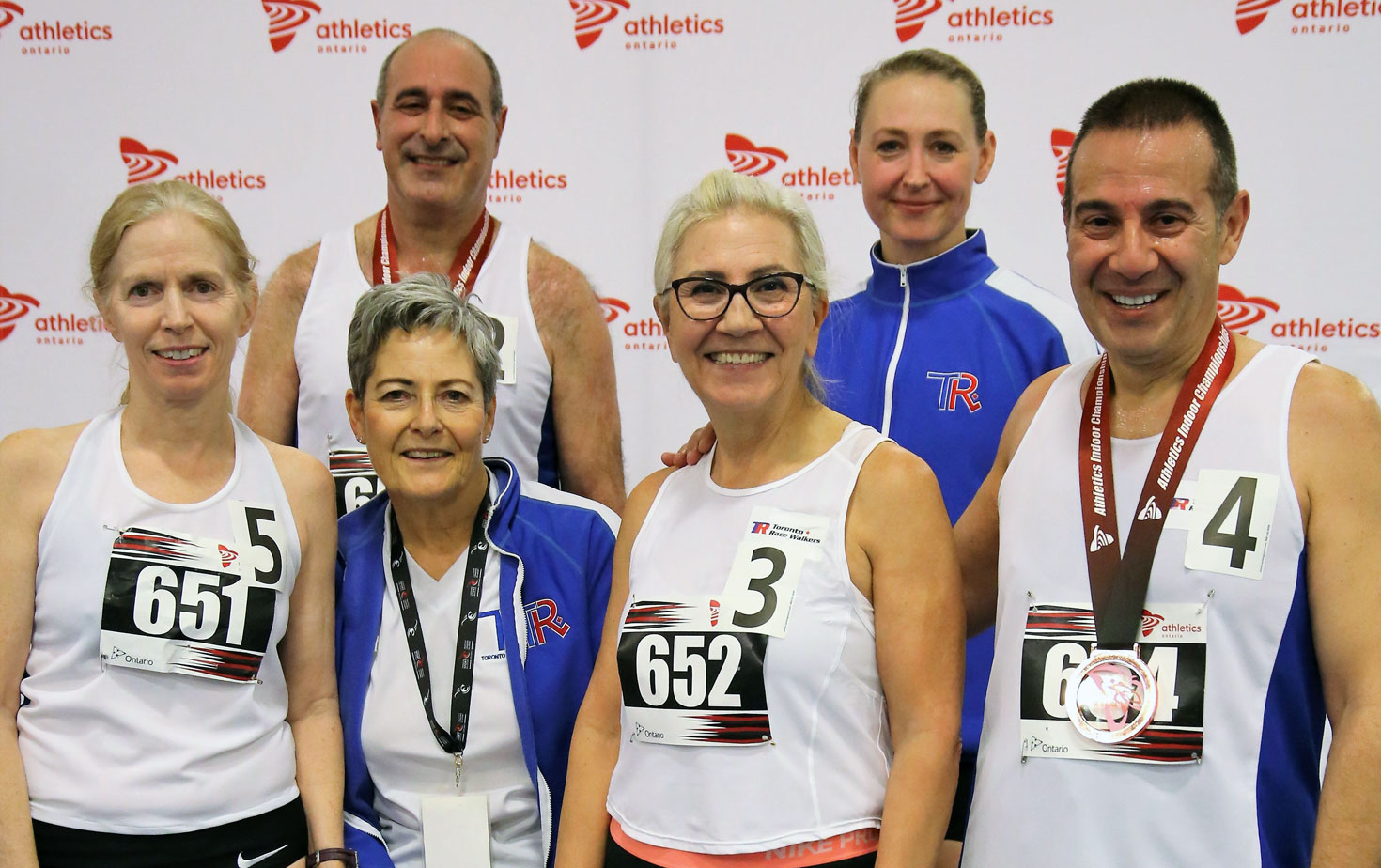 Photo by Dan Slovitt. Used by permission.
Balancing work and recovery
As a former masters athlete, Coach Leo not only understands the requirements of the older athlete, but also the need to balance the work/recovery ratio for optimum performance.
Introductory training
Anyone is welcome to join us for two free training sessions to be introduced to basic race walking technique. This will allow you to get a feel for the sport and to see if race walking is an activity you might like to pursue.
Training nights and locations vary throughout the year so check with Coach Leo for details.
Private lessons and more
In addition to group training through Toronto Race Walkers, Coach Leo is also available for private lessons, analysis & remediation of your walking technique, and individualized training schedules.